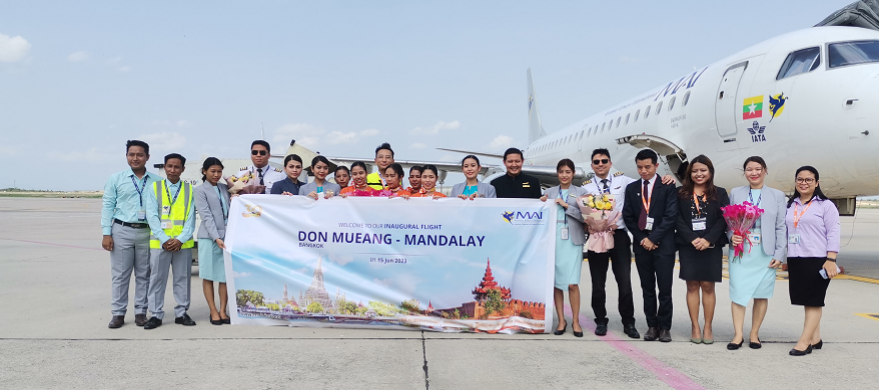 Mandalay International Airport Celebrates Inaugural Flight from Bangkok-Don Mueang to Mandalay
Mandalay, June 15, 2023 – Mandalay International Airport (MDL) is delighted to announce the successful arrival of the first flight operated by Myanmar Airways International (MAI) from Bangkok-Don Mueang (DMK) to Mandalay. We extend our heartfelt congratulations to MAI for this momentous achievement, which marks a significant milestone in connecting our vibrant cities and ushering in a new era of travel possibilities.
Passengers were warmly welcomed with enthusiasm and joy as they disembarked at Mandalay International Airport. Our dedicated team of professionals ensured a seamless and unforgettable experience for all travelers, creating an atmosphere that made them feel at home from the very first step onto our grounds.
We take immense pride in introducing this new route, as it strengthens the bond between Mandalay and Bangkok-Don Mueang, opening up endless opportunities for cultural exchange and business collaborations. As we continue to grow and expand our services, we eagerly anticipate the arrival of even more travelers to our enchanting city.
Flight No.: 8M 361/362
Routes: DMK-MDL-DMK
Aircraft Type: A319/E190
Standard Time of Arrival (STA) / StandardTime of Departure (STD): 13:40 / 14:50 (LT)
Operating Days: Monday, Tuesday, Wednesday, Thursday, and Saturday
Mandalay International Airport is honored to serve as a gateway for connections, where cherished memories are formed. Join us on this extraordinary journey as we strengthen bonds and create remarkable experiences for travelers.
Mandalay International Airport – Where Connections Begin, Memories Flourish.
​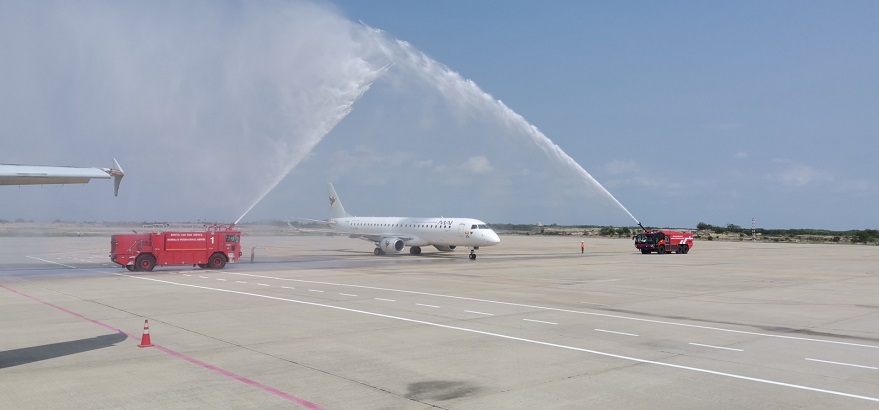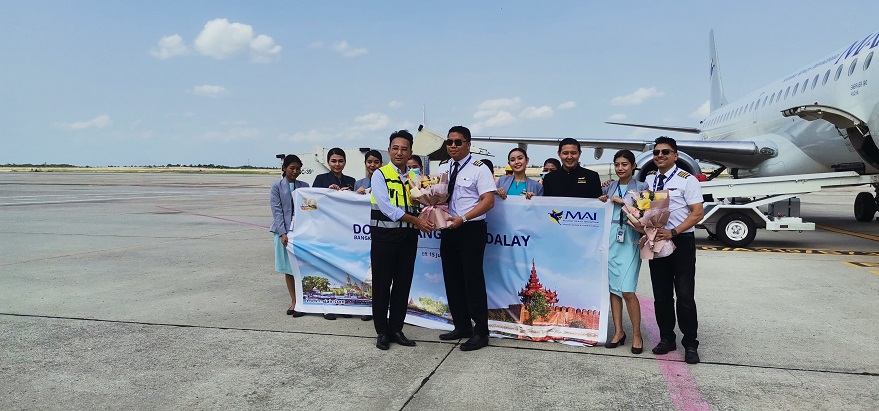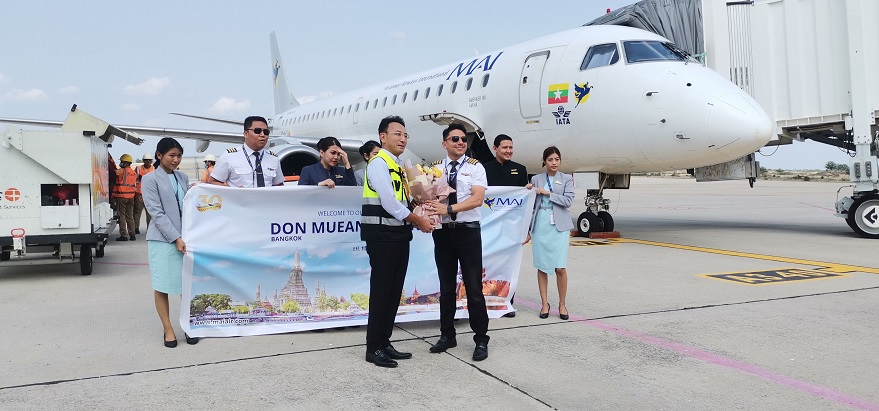 ​